How to create Art Remotely
Guidelines : How to create Art remotely with aNa Step by Step.
How to create Art remotely with aNa Step by Step. Select a model / Customize / Save / Drop and share your artwork on a global digital Gallery.
1 – Welcome… And please first reach below
Bienvenue.… Et merci de commencer par descendre dans la page jusqu'en bas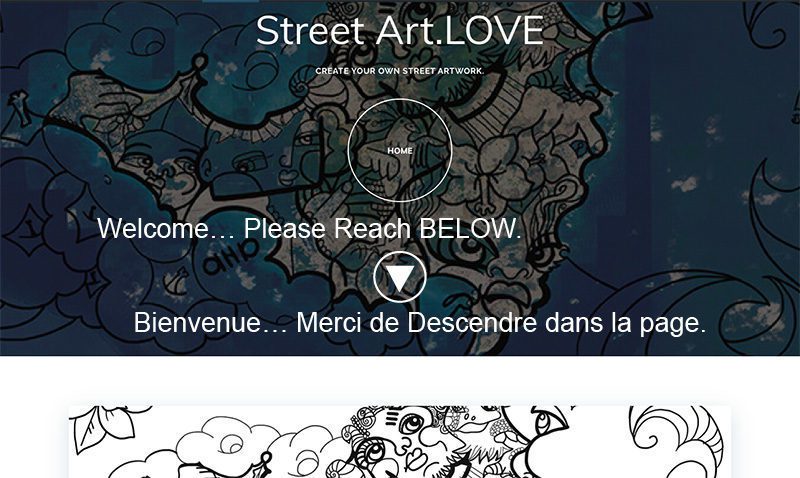 2 – Please select "Drawing Canvas" Button all the way down to reach your Street Art template
Sélectionnez le bouton "Drawing canvas" tout en bas de page pour faire apparaître votre modèle de dessin.
3 – Your favorite Model appear
Votre modèle apparaît dans un fenêtre Pop'up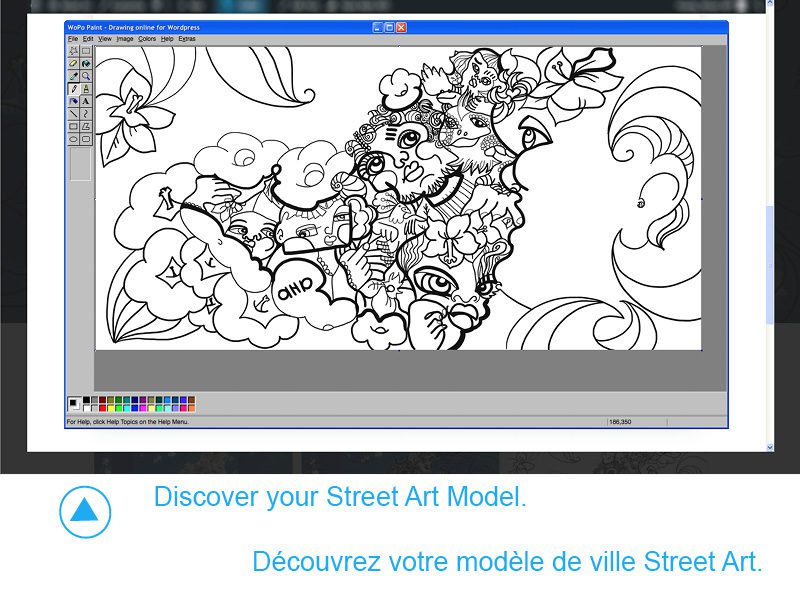 4 – When You're done, Please "save" your file into your computer.
Dés que vous avez terminé, veillez à bien enregistrer votre création sur votre appareil.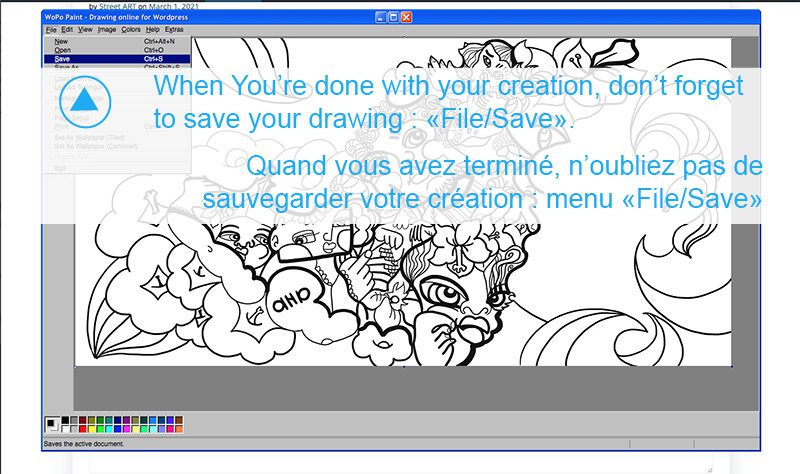 5 – Click on Form Below to reach your file into your computer
Cliquez sur "Choisir un fichier" pour chercher votre dessin dans votre "bureau" ou galerie.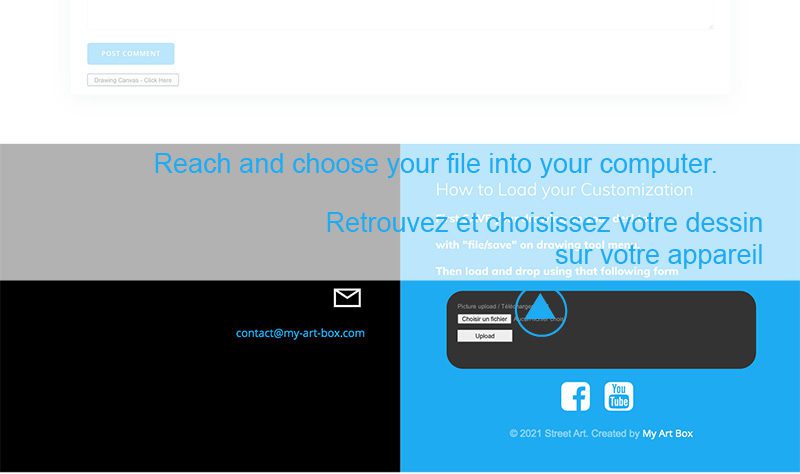 6 – Find and click to load your file into the form
Lorsque vous avez trouvé votre fichier, cliquez pour le télécharger.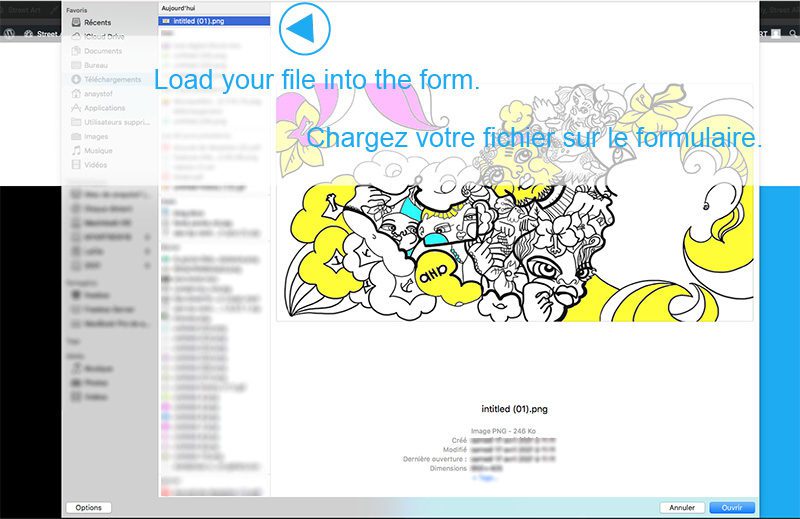 7 – Your file should appear into the form. Then Click below to share it with the Global Gallery.
Lorsque votre dessin apparaît dans le formulaire, cliquez sur "upload" pour le charger dans la Galerie.